Meet the New England Team
We're actively building a team of mental wellness professionals that care to see you get therapy with results. Our approach here at East Coast Mental Wellness differs in that we let you choose your therapist, giving you the say in who you want to work with. In your initial 15-minute consultation, you will have the opportunity to meet one of our therapists and decide if they are a good fit for you to move forward with. If not, our team will work to reconnect you with a different therapist until you feel comfortable to schedule a consultation and get your therapy journey started. Meet our therapists in Providence, RI, and Ashaway, RI, below!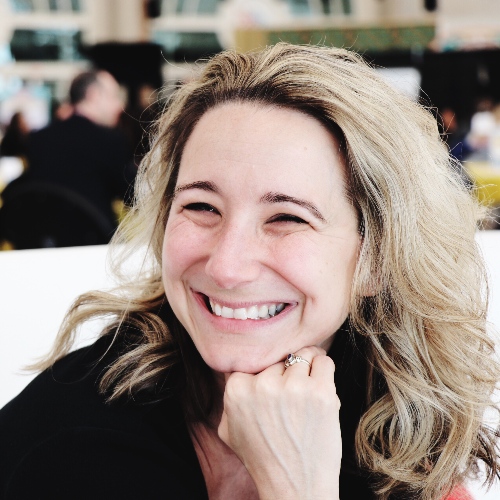 MELISSA DASILVA, LICSW SHE/HER/HERS
FOUNDER /THERAPIST/BUSINESS COACH 
Location: Online and Puerto Rico
Immediate Openings
Owner of East Coast Mental Wellness, therapist, coach, and author. She specializes in working with entrepreneurs, LGBTQ+ individuals and couples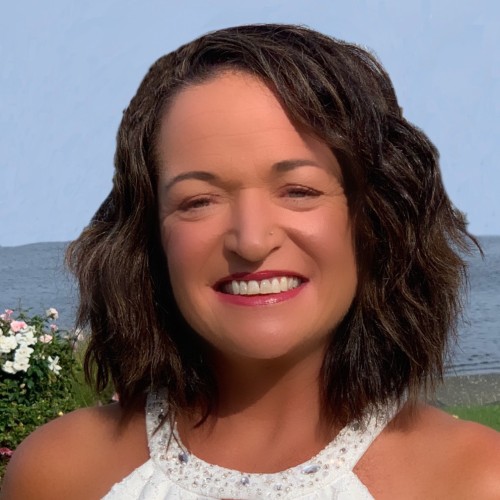 TRACY YOUNG, LICSW SHE/HER/HERS
Therapist and C.O.O
Location: Online Only
Immediate Openings
Tracy Young is a licensed clinical social worker with 30 years of experience in the mental health field, including school social work. Tracy's work with clients is rooted in the belief that the therapeutic relationship is the basis for change. Trust, honesty, humor, compassion, and mutual respect are all integral to her work with clients. Tracy's forte is working with children, adolescents, and adults struggling with depression, anxiety, loss, trauma, domestic violence, and life transitions. Tracy is also certified as a Pet Assisted Therapist and often works alongside her 1 ½-year-old Shih Tzu, Finbarr. Tracy has a passion for horses and soon hopes to include Equine therapy as a part of her therapeutic practice.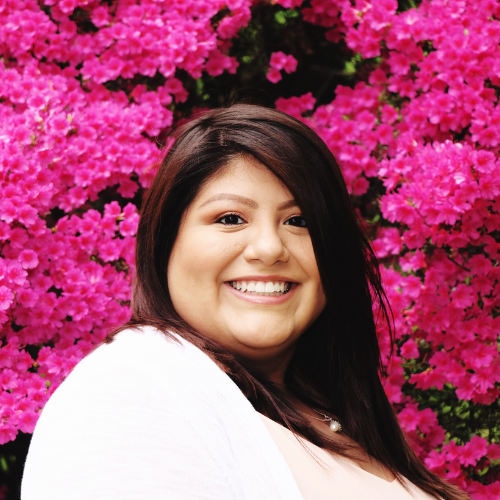 SELENA AINZUAIN LCSW SHE/HER/HERS
Location: Online Only
Selena (she/her) received her master's degree in Clinical Social Work at Boston University. During Selena's internship she provided services to clients at a community based center in North Carolina. There she worked with clients who were struggling with depression, anxiety, substance use, trauma, grief, and variety of life stressors. She also interned at the Regional Center for Infectious Disease where she worked with clients who were living with HIV+ or recently diagnosed with HIV. There she worked with a variety clients who struggled with depression, anxiety, LGBTQ+ issues, grief, survivors of trauma and childhood trauma.
Selena has been trained in CBT, TF-CBT in children, Gender affirming care, and SBIRT (Alcohol and Drug screening). She has a special interest in working with adolescents and adults in the LGBTQ+ community and individuals struggling with depression, anxiety, or gender identity. She believes in creating a safe, supportive, and judgment-free space for clients to be their authentic selves. Selena incorporates compassion and humor in her work with clients to develop a strong therapeutic relationship and a positive experience.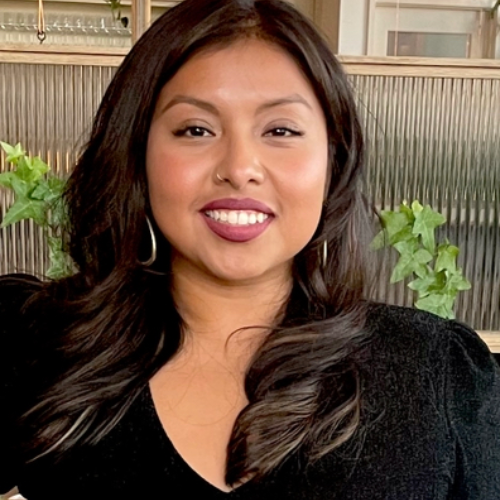 LUCRECIA RIZ, LCSW SHE/HER/HERS
Hello, I am a Licensed Clinical Social Worker in Rhode Island with years of professional work experience in the field. I have experience in helping clients with child/parenting issues, adolescents in congregate care settings & adult behavioral health risk assessments in a hospital setting. Currently, I work full time as a Social Work Care Manager in several health care practices across RI. I work with my clients to create an open and safe environment where thoughts and feelings can be shared without fear of judgment. Taking the first step to sign up for therapy can take courage and I am proud of you for getting started. Let's connect.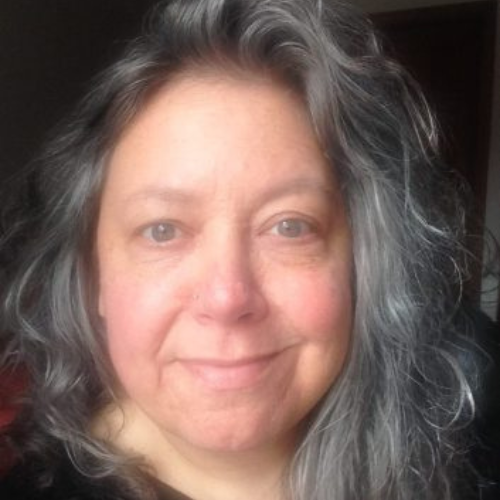 KHYM CARMICHAEL, M.A. SHE/HER/HERS
Location:
Providence
Hello and thank you for considering me for your counseling journey. I base my practice in choice theory, helping people remember that they have choices and options in their life. By taking care of ourselves first, we can be available for anything that comes our way. Life can be challenging, and with a little shift, we can turn challenges into opportunities.
I received my masters degree in Holistic Clinical Mental Health Counseling from Salve Regina University where I also earned a CAGS in Expressive and Creative Arts. I am pre-licensed and working towards licensure. As a lifelong musician, performer and music teacher, I have found great catharsis through expression and welcome the privilege of guiding others through processes that illuminate blocks in their life.
I have also worked as a rebirthing breathworker for almost ten years. Breathwork allows us to work with unseen trauma hidden in our body and learn to embrace the trauma as part of who we are. I believe each of has everything we need inside of us to be whole and I am here to help you love yourself once again, embrace your innocence, and live the life you want. So often we are told we need to be fixed, that we are broken. The reality is, we are who we are, and we don't need to be fixed. We need to be loved, by ourselves and those around us. We can then love more freely and completely.
I specialize in working with people who are ready to do the work to live the life they want. There may be pain, suffering, fear, anxiety, depression or grief that is burdening you. I can help you meet these qualities safely, with curiosity, and eventually with love. I welcome all ages, genders, ethnicities, and abilities. While I am not an expert in all fields, I am experienced in life. I teach music to children aged 5 to adults in their 80's and I can flow between them and their caregivers, strengthening the work being done by creating open lines of communication. Establishing core connection allows us to widen our support and continue creating the world in which we want to live. Thank you for your consideration. I hope to meet you soon.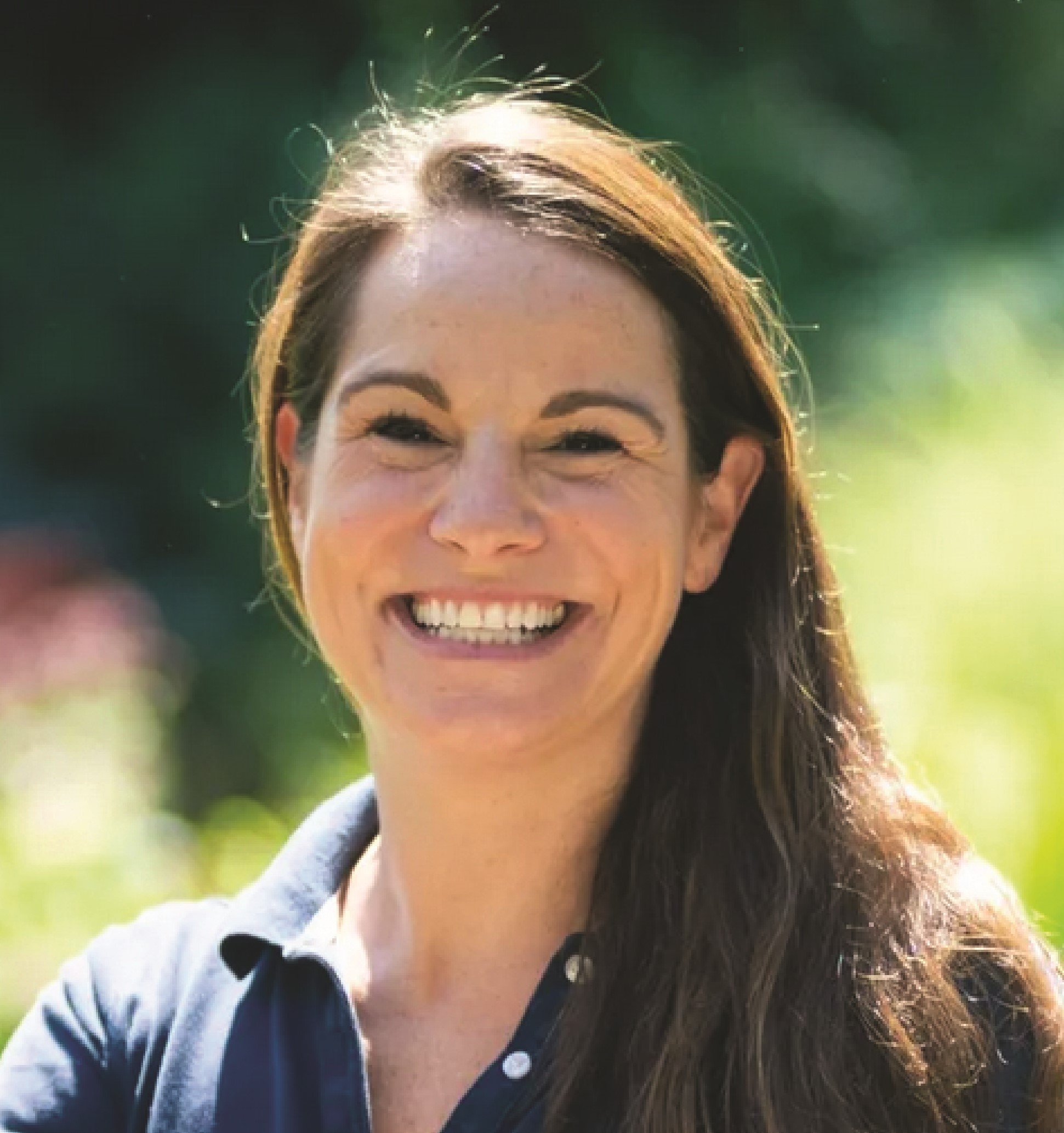 LISA SLAWSBY, LCSW SHE/HER/HERS
Meet Lisa Slawsby, a passionate and intuitive mental health therapist and volunteer. She has dedicated her work to children and families in crisis, having graduated from the Clinical Mental Health and Counseling Master's Program at William James College. Outside of work, she finds joy in animals—as a beekeeper and horseback rider, she cherishes her relationships with four-legged friends. An avid runner, Lisa loves pushing boundaries and has completed both the Amsterdam and Detroit marathon! Through her empathic nature and unwavering commitment to helping others, Lisa is an inspiring force of kindness in the world.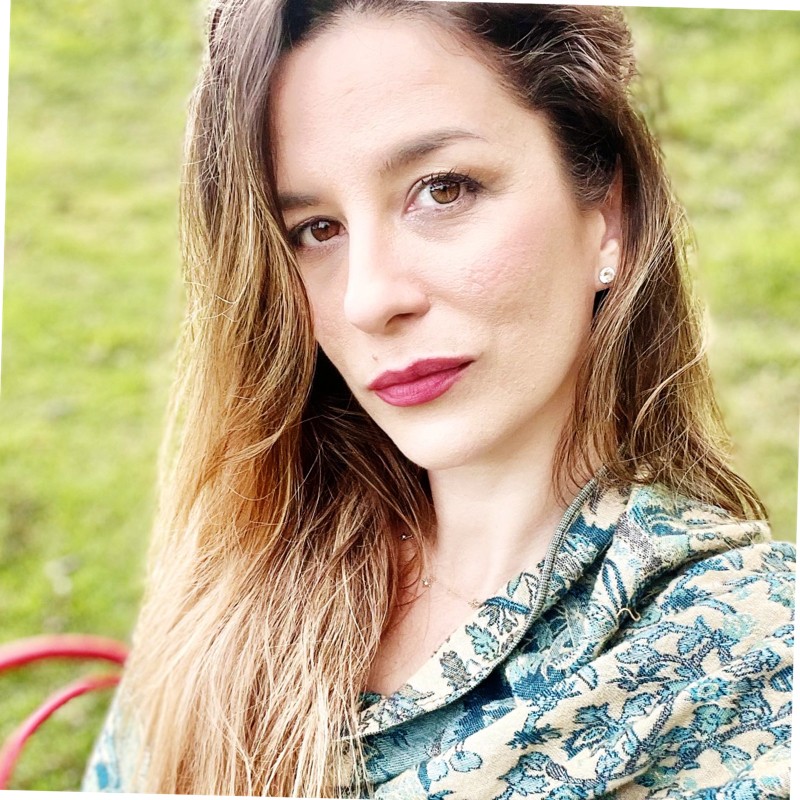 ADELLY CRESCIONI, LCSW SHE/HER/HERS
Accepting New Clients:
Yes
Adelly Antoinette Crescioni (she/her) Clinical Social Worker with bilingual skills (Spanish/English) with a holistic approach to the diverse factors that may affect her clients. She obtained her Master's degree from the Interamerican University of Puerto Rico and her BSW with a minor in Education. She also is certified in Mindfulness and in 500 hours in yoga practice. She has worked in private and public sectors with children, teenagers, adults, and the elderly populations. Also, she has experience working with groups, trauma survivors, and mothers with kids with special needs. She integrates Eastern and Western psychology and philosophy to help clients manage stress and anxiety. She combines diverse methods like art, poetry, dancing, music, Tibetan singing bowls, meditation, yoga, and mindful listening in her therapy. Adelly wants to assist clients in understanding their humanity and becoming actors and owners in their healing process, letting guilt and shame behind them and embracing hope.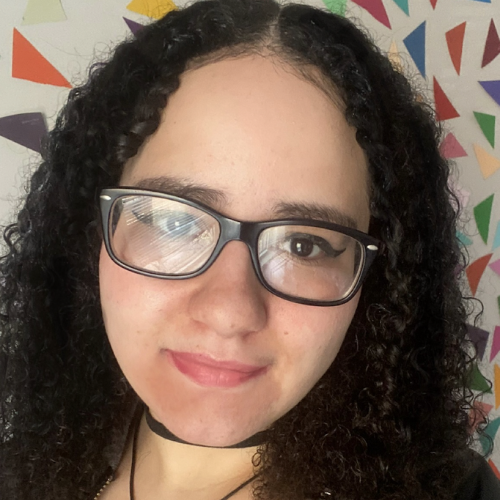 CRYSTAL TEJADA, LMCHA SHE/HER/HERS
Accepting New Clients:
 Yes
Crystal (she/her), is a Master graduate at Johnson & Wales University for Mental Health Counseling. She received her Bachelor of Arts in both Psychology and Sociology at Stony Brook University. She has previous experience working at Butler Hospital as an inpatient Activities Therapist and Mental Health Worker. Crystal has experience working with populations with a large range of diagnoses and issues including adults experiencing symptoms of anxiety, depression, trauma and self-esteem issues. Her interests include working with the LGBT+ community. Crystal's approach is non-judgemental and client-focused. She aims to create a safe, supportive and welcoming environment for each client. Her goal is to form a positive therapeutic relationship through good communication where clients can feel comfortable expressing what is on their mind.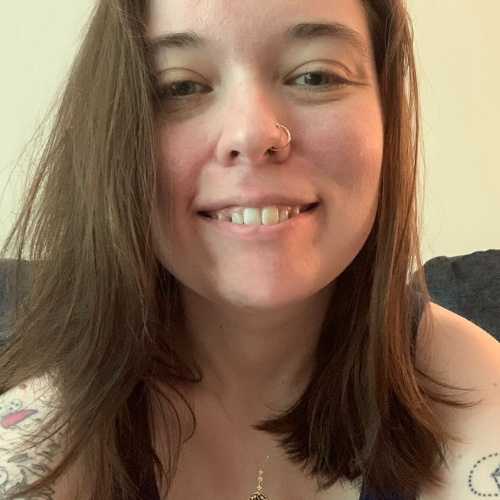 VALERIE SCHOMBURG, M.A. SHE/HER/THEY/THEM
Location:
Providence Office
My use of reality-based therapy helps clients find better ways to fulfill their needs with the goal of self-evaluation and confident decision making. I am a Masters level therapist and recent graduate of Southwestern College where I specialized in Art Therapy. While Art Therapy can be utilized in many different ways, it is never my goal to interpret your art for you. Art is a healing practice and only the creator can truly understand the creation.
I primarily work with adults and those in the LGBTQ+ community.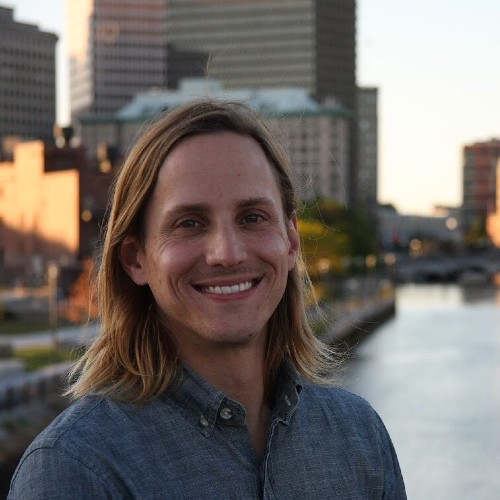 Tony Costagliola, LICSW He/Him/His
Location:
Providence Office
My treatment approach is a reflection of what I'd seek out in a therapist; someone whose methods are provocative and challenging, yet non-judgmental and practical. My therapeutic process promotes insightful thinking, problem-solving, and meaningful behavior change.
Therapy sessions focus on enhancing perceptive, self-regulation, and resiliency skills. My clinical approach involves the use of CBT, Solution-Focused Brief Therapy, Motivational Interviewing, and the wealth of wisdom I've accrued from clients themselves.
I specialize in work with adult and young adult struggles through anxiety, depression, family conflict, self-esteem issues, trauma, acceptance, and life-changing events.
In addition to seeing clients at ECMW, I work as a therapist at AIDS Care Ocean State with a focus on LGBTQ issues and chronic illness management. I completed my undergraduate work at Brown University and received a Master's in Social Work from Rhode Island College.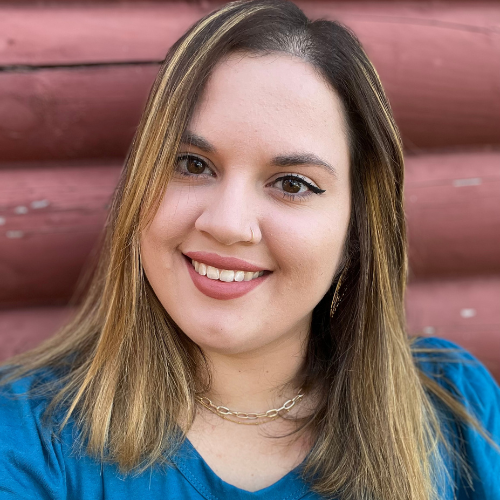 YOLIANN SANTIAGO MSW, LCSW SHE/HER/HERS
Yoliann Santiago (she/her) is a bilingual Spanish-English Clinical Social Worker Licensed in 
Rhode Island and in Puerto Rico. She received her Master's degree in Clinical Social Work from 
Ana G. Méndez University. Her experiences include: working with children, young adults, 
women, domestic violence survivors, veterans and clinical settings, as well as support 
groups. She has a passion to provide clients with a space that is safe, supportive and non-
judgmental where they can discuss, explore, learn and assess their needs, emotions, 
challenges, experiences, and goals. Yoliann wants to assist and create individualized treatment 
strategies that help her clients in their healing journey to find their strengths and empower 
them. She helps her clients with a variety of life challenges including: stress, symptoms of 
anxiety, depression, low self-esteem, and adjustments to life changes by utilizing Cognitive 
Behavioral Therapy, Mindfulness based stress reduction, solution focused approaches and 
psychoeducation.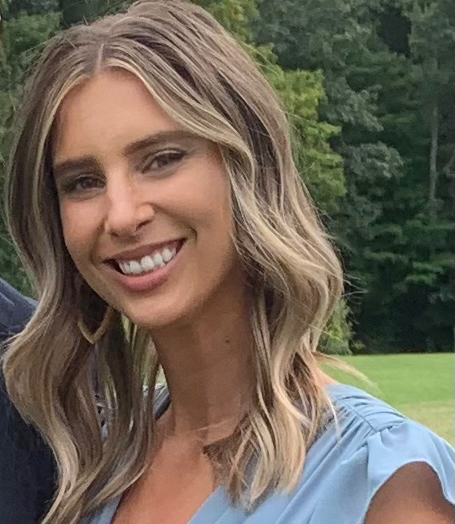 TALIA DIGIUlIO, LCSW SHE/HER/HERS
Talia graduated from Fordham University with a Master's Degree in Social Work and is a
Licensed Clinical Social Worker. She also attended the University of Rhode Island where she
completed her undergraduate degree with a Bachelor of Arts in Psychology and a minor in
Human Development and Family Studies.
Talia has experience as a child and family clinician, working primarily with families involved in
the child welfare system and non-profit organizations. Talia specializes in working with children,
adolescent, and young adult mental health, but will also work with individuals across the
lifespan. Talia tailors each therapeutic experience to the unique needs of her clients by working
collaboratively to set personalized goals and interventions to support each client's journey to
wellness. Talia uses a combination of frameworks that include, but not limited to, cognitive
behavior therapy, solution focused therapy, and mindfulness techniques in practice to help
support her clients healing journey and wellbeing.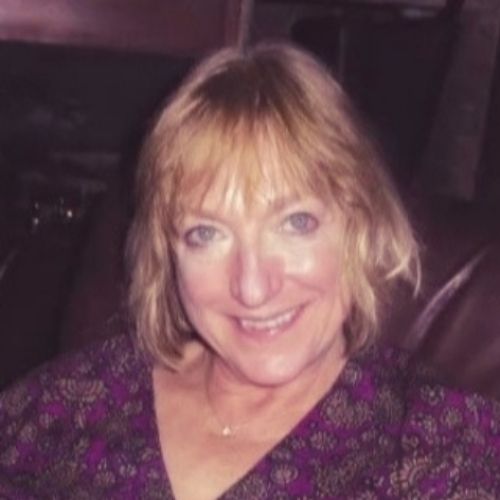 CATHY LINDBECK, APRN SHE/HER/HERS
Location:
Providence Office
I believe each person is unique. My style is interactive and nonjudgmental. I am very comfortable with prescribing medications. While I do offer appointments for medication only I prefer prescribing medications and counseling at the same time. I feel this offers more continuity of care for the client. I have also studied herbal medicines and feel very comfortable discussing alternative therapies. I have a personal interest in yoga and have become a certified yoga instructor. Another interest of mine has been meditation. I like to integrate these techniques into my work when it seems appropriate.
I have been prescribing medications since 1990 in a variety of settings. While I believe medications should be used when necessary I like to balance this by offering other alternatives if they seem appropriate. This may include CBT, herbal suggestions, meditation techniques, or various yoga breathwork. Each person is unique with different needs.
Having just one approach to treating and working with clients does not take into account the unique needs of each person. Everyone has their own story. Their individual strengths and weaknesses, success and failures. I see my role as helping the client understand accept this and even take joy in themselves.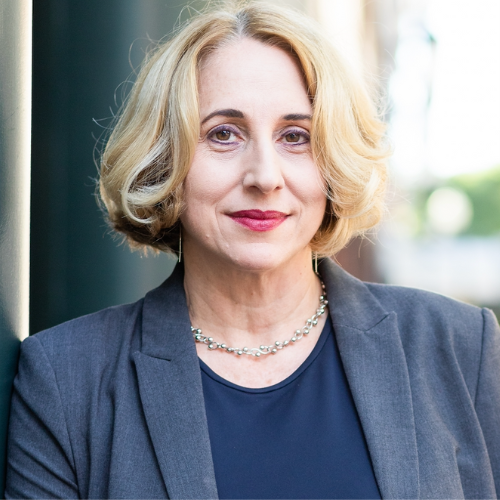 JAMIE SCURRY, MSW, LCSW, M.A. SHE/HER/HERS
Starting therapy can be hard. For many, it feels uncomfortable to talk with someone you never met. Will this person get me? Will I like them? Will they be able to understand my experiences? All valid questions and concerns. While I may not share all or any of a client's experiences or identities, I do understand that at times, and sometimes for long periods, life can be complex, overwhelming, stressful, and difficult. And I recognize that clients with intersecting identities face additional social, political, and economic challenges due to oppression and injustice. During these times, we are often unsure what to do or how to feel better.
I approach the work empathetically, respectfully, and with cultural humility, creating space to talk, figure out what is weighing heavy, process, and find solutions/strategies/relief. I support clients in gaining insight by building from their strengths and promoting self-discovery. I utilize trauma-informed approaches, CBT, mindfulness, psychoeducation, solution-focused, and narrative approaches, always treating clients as the expert in their lives.
I have over 30 years of leadership experience removing barriers and obstacles to education, improving systems, and building partnerships to help individuals, families, and communities thrive. I received my Masters of Social Work and Trauma Certificate from Simmons University. I also hold a Masters in American Cultural Studies from Brown University. As a career changer, I took an intentional and thoughtful approach to transitioning into clinical/therapeutic practice, using my knowledge and experience to support you in navigating life's challenges.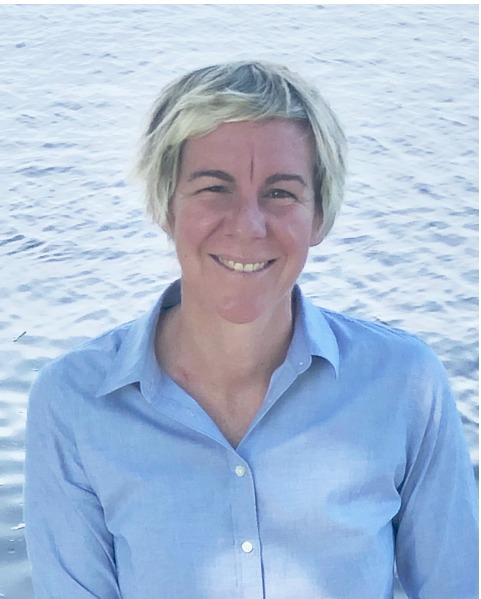 HOLLY MORRIS, MHCA SHE/HER/HERS
Location:
Providence Office
Holly completed her master of arts degree at Salve Regina University in Clinical Rehabilitation
and Mental Health Counseling. She earned her bachelor's degree from Roanoke College
where she majored in Health and Physical Education. Holly has spent the last twenty years
teaching and coaching working with students to grow into the best versions of who they strive
to be. In addition to teaching, Holly has decided to expand her passion of working with others,
helping individuals and families to incorporate skills learned through therapy in their everyday
lives in order to meet their goals. She believes creating a safe environment, based on earned
trust and respect is the cornerstone towards building a healthy relationship. Holly's goal is to
meet clients exactly where they are as she works alongside them as they write their future one
day at a time according to their most authentic self. She believes that therapeutic relationships
are built based on trust, communication, respect and creating an environment where
individuals feel safe in expressing thoughts and emotions.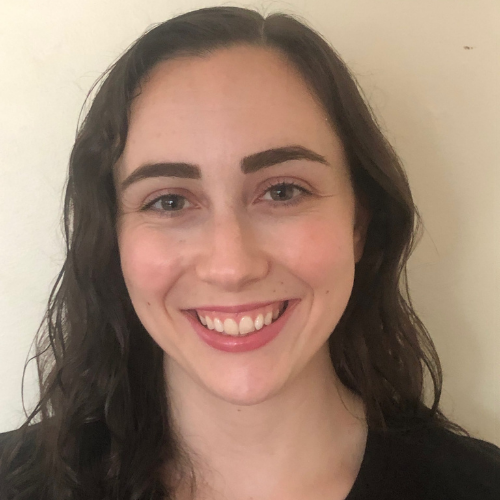 GEORGIA DIMATTEO, LCSW SHE/HER/HERS
Location:
Providence Office
I am a Licensed Clinical Social Worker (LCSW) with a Masters Degree from Boston University. I have experience working with survivors of trauma, LGBTQ+ identified individuals, Veterans, and Immigrants. I work with people at all life stages and I work collaboratively with caregivers and family members when appropriate to support understanding and healing within the entire family. My therapeutic approach is client-focused, non-judgmental, strength-based, and goal-oriented. I use a variety of therapeutic modalities such as CBT, DBT, and Mindfulness-Based Stress Reduction to support individuals in their journey towards self-awareness and self-acceptance. I strive to create a safe and welcoming environment for each person to begin or continue their healing process.
East Coast Mental Wellness values the education of others and accepts master-level interns in our offices to further their knowledge and training. We provide the opportunity for students to gain clinical and administrative experience in the mental health field. Our interns are supervised by experienced clinicians in our agency.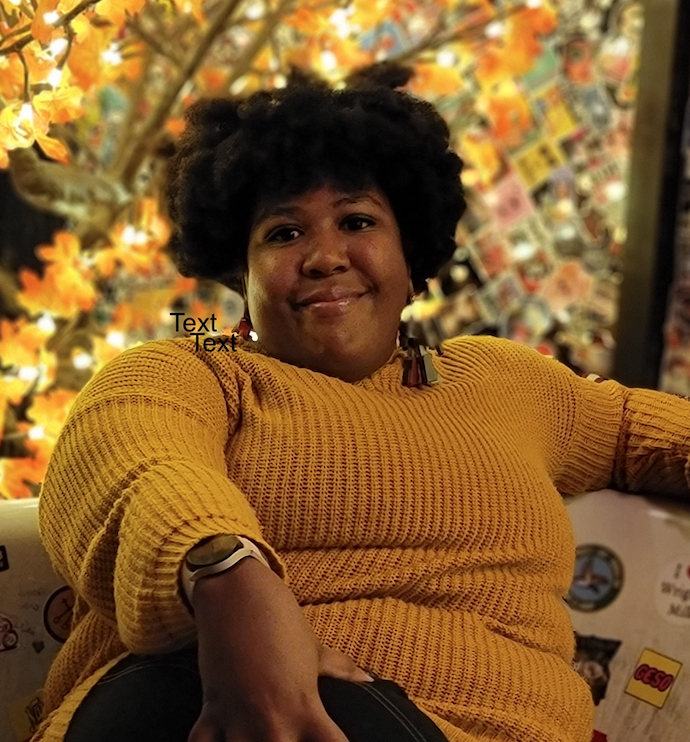 KRYSTAL HALL SHE/HER/HERS
Krystal is currently an LMHC intern from Johnson & Wales University. She will be graduating in
spring 2024. Krystal doesn't currently have a specialty as of yet, but has a great interest in
trauma, relationship building, and agoraphobia.
Most of Krystal's experiences has been working with school-aged individuals to adults. She has
great interest in therapies like motivational interviewing, cbt, and gestalt therapy. Crystal also
has a history with art/drama, and may seek using creative therapies in the future. She really
looks forward to working with clients and knows they will do great work together.
KAITLIN DOBSON SHE/HER/HERS
My name is Kaitlin (she/her) and I am currently obtaining my Master's of Science in Clinical
Mental Health Counseling at Johnson & Wales University. I received her Bachelor of Arts in
Human Development & Family Studies from American Public University, with credits transferred
from Rhode Island College. I have a variety of experiences with children, adolescents, college
students, and adults with many different roles. I have volunteer and work experience at Hasbro
Children's Hospital with both the mental health and medical care populations. Additionally, I am
also a Writing Tutor and Academic Success Coach at Johnson & Wales University, and a
Home-Based Therapeutic Services provider through the Trudeau Memorial Center.
During sessions, my priority is to provide validation, empathy, and encouragement to every
individual or group. My interests include utilizing cognitive-behavioral tools, positive
psychology, a strengths-based approach, solution-focused therapy, and motivational
interviewing, all through a client-centered approach. My goal is to help clients understand,
cope, and manage their life stressors and any other obstacle in their way so they can pave a
path for happiness and success in all aspects of their life.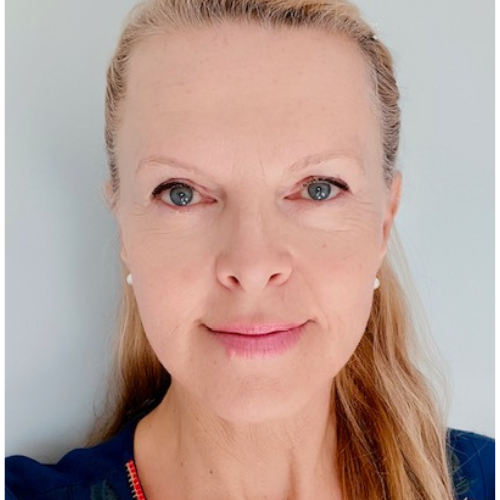 EDIT MELLO SHE/HER/HERS
I am an intern completing my final year of graduate studies at Salve Regina University for a Master's degree in Holistic Clinical Mental Health Counseling. I spent the last 3 decades of my professional and private life facilitating healing on many different levels. I have been exposed to a wealth of wisdom while working as a registered nurse, a yoga teacher (studio owner), and a Vipassana meditation teacher in the past 30 years. I am a lifetime student who honors both the Western medical healing and all holistic Eastern healing modalities. I chose to become a counselor in my late 50's because I have grown to realize that I feel immense joy when I can help someone on their healing journey. You probably noticed that Life is never easy, and maybe you need help figuring things out or simply just breathing in the middle of a storm. I deeply understand that we all have a need for love, connection, respect, and inclusion, and I will honor your need for space and time for processing. No matter why you are here reading this, I am very proud of you for deciding to ask for help. I sincerely congratulate you for that. It takes courage, openness, and honesty to reach out to others for help.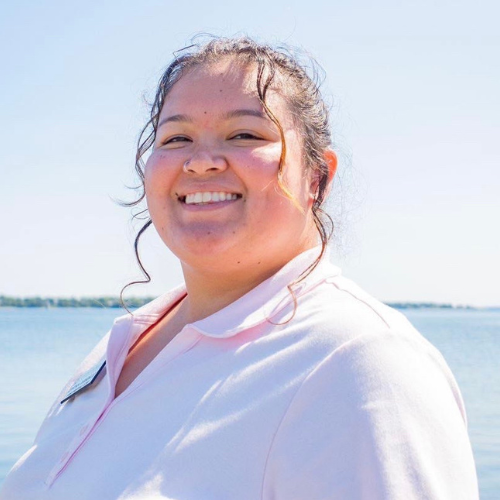 CYNTHIA CARABALLO SHE/HER/HERS
Accepting New Clients:
 Yes
My name is Cynthia (she/her) and I am currently a student at Johnson & Wales University pursuing my Masters in Clinical Mental Health Counseling, with a concentration in Addiction Counseling. I served as a volunteer firefighter/EMT for 4 years back home in Manchester, Connecticut where I grew up. I received my Bachelor of Science in Public Safety Administration at Charter Oak State College before moving on to graduate school. I believe in creating a safe
environment for those who may be going through rough patches in their life and respect and applaud them for their decision and bravery to come to therapy during a vulnerable time. My goal is to help you become the best version of yourself and continue down a path of happiness and fulfillment. I also want to help you rewrite your story and make it a version where you are front and center and viewing yourself as who you want to be.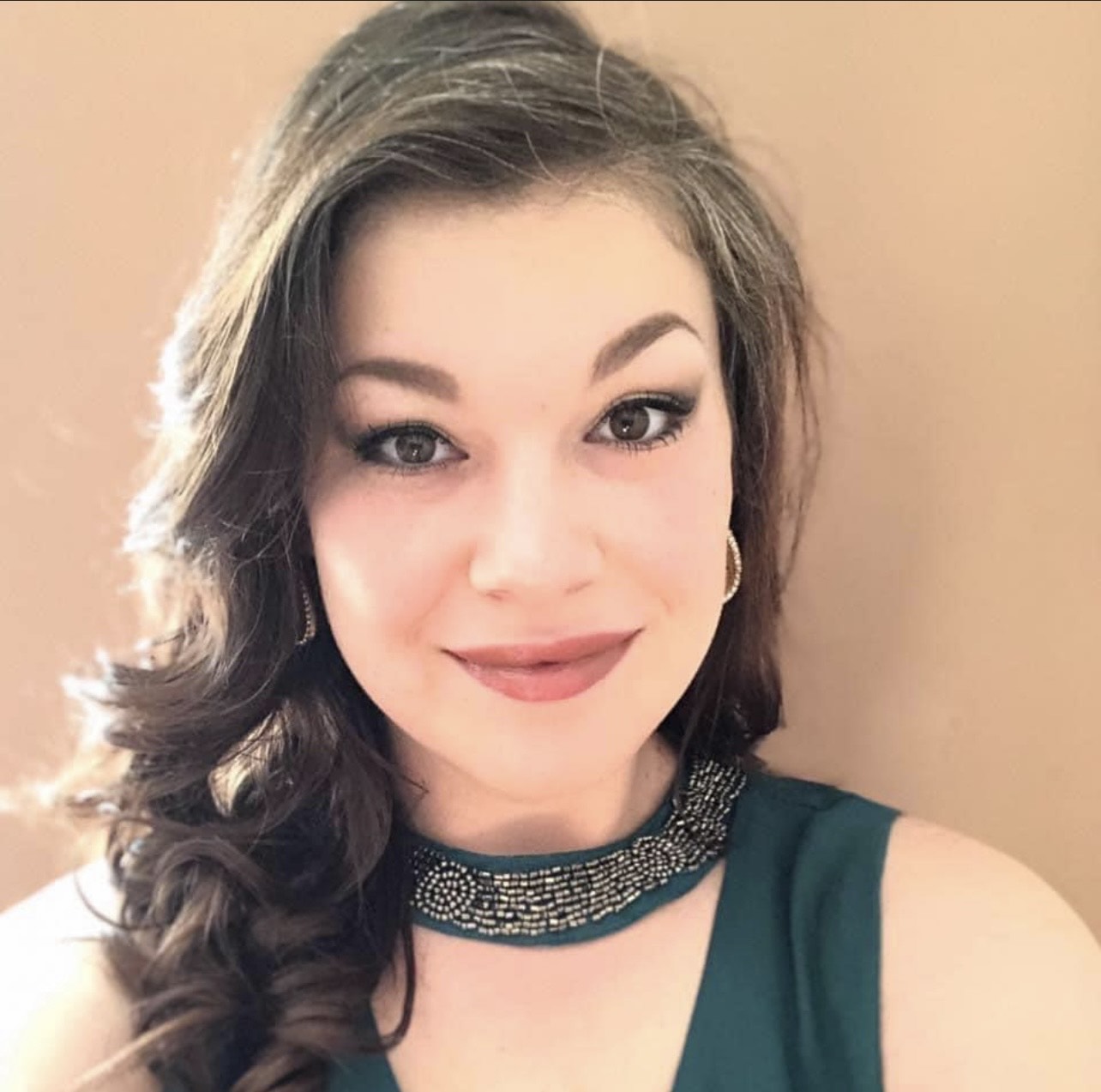 BRIANNA BAKER SHE/HER/HERS
Brianna Baker grew up in Southwest VA and joined Family Promise in October of 2021, where
she works as a case manager and volunteer coordinator for the unhoused population. She
graduated with honors from King University with a Bachelor's degree in Social Work. Brianna is
currently enrolled in the Master of Social Work program at King University. She is passionate
about helping others. She loves talking and getting to know everyone she meets. Brianna
believes one of the most important things we can do while on this earth is to let others know
they are not alone.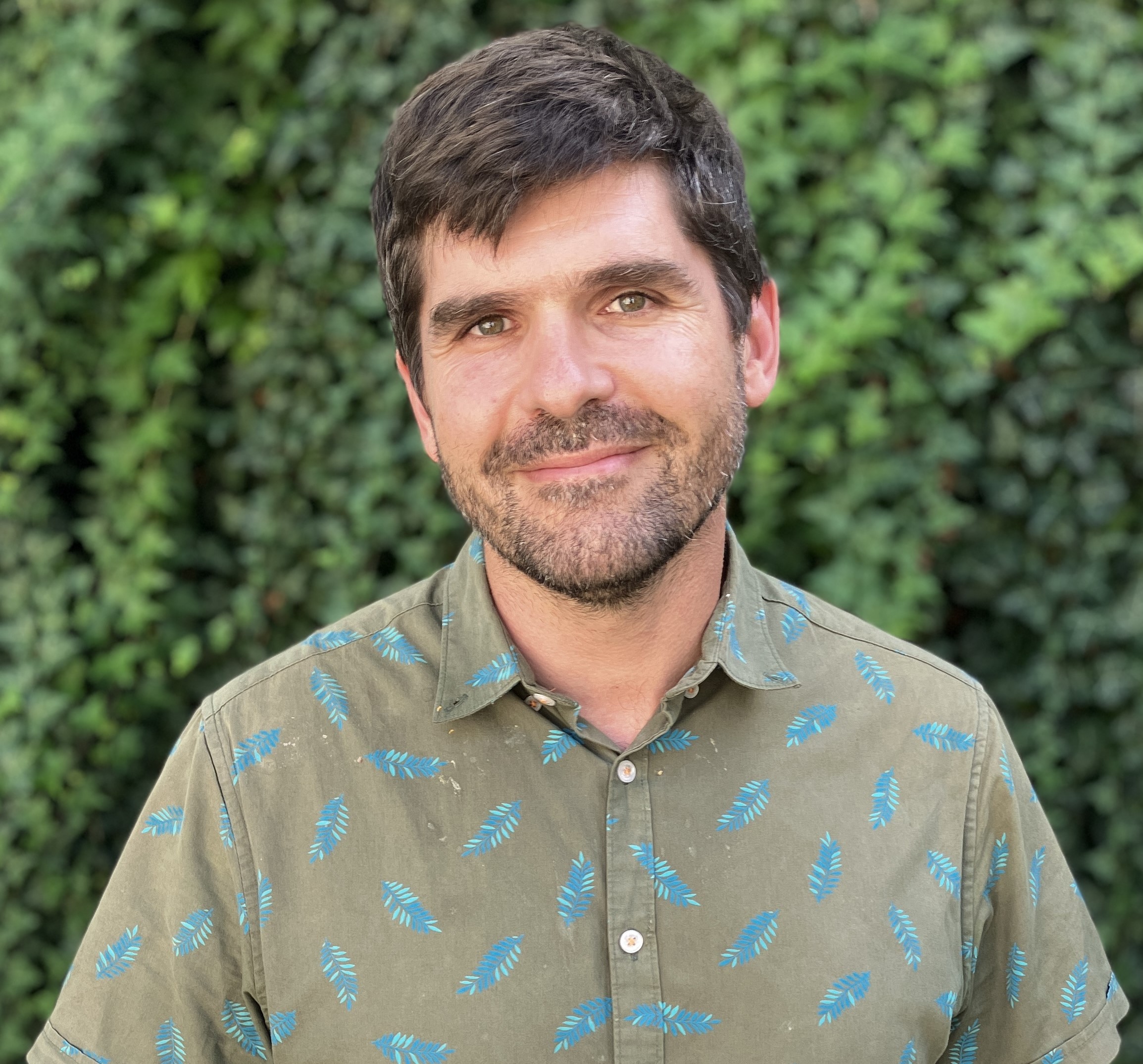 STEPHEN CROCKER HE/HIM
Stephen (he/him) is an intern working toward a Masters of Social Work through Boston
University. For the past 15 years he has worked as a documentary filmmaker and media
producer in higher education. He has a Master of Arts from Brown University in Documentary
Production and Practice and an undergraduate degree from Brown in Art-Semiotics.
Stephen has spent the past 18+ years working with people exploring the myriad paths toward
recovery from substance use disorder. He is interested in continuing this work in a clinical
setting, working with people in abstinence-based recovery or exploring harm reduction skills in
their substance use. Although he has most experience with young people and emerging
adults, Stephen is eager to work with people who hold a range of identities and experiences.
A firm believer in the power of individual storytelling, Stephen is inclined to a therapeutic
practice based in narrative, self-exploration and empathy.
Book Your First Appointment
Book a free 15-minute call with one of our therapists. During the call, you will have the opportunity to get a sense of your therapist's personality and the techniques they use before deciding if you want to schedule your initial session with them.
Providence Location
1 Richmond Square, Suite 333W
Providence, RI 02906
(GPS: 331 Waterman St)
*with free parking
Office photography by Drty Glitter



Immediate Help
If you are experiencing suicidal thoughts, call 911 or the National Suicide Prevention Lifeline at 1-800-273-8255, a free 24-hour hotline available to anyone in suicidal crisis or emotional distress. You will be routed to the nearest city crisis center.