Meet the New England Team
We're actively building a team of mental wellness professionals that care to see you get therapy with results. Our approach here at East Coast Mental Wellness differs in that we let you choose your therapist, giving you the say in who you want to work with. In your initial 15-minute consultation, you will have the opportunity to meet one of our therapists and decide if they are a good fit for you to move forward with. If not, our team will work to reconnect you with a different therapist until you feel comfortable to schedule a consultation and get your therapy journey started. Meet our therapists in Providence, RI, and Ashaway, RI, below!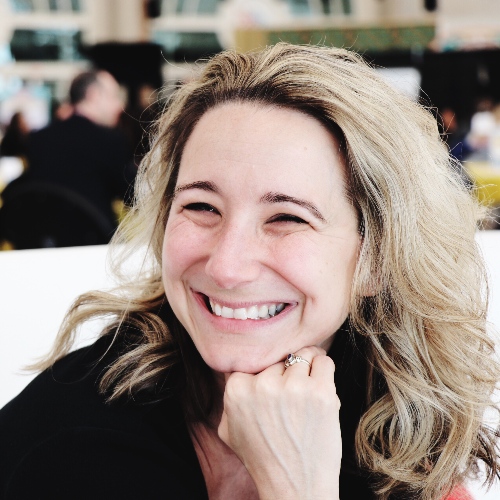 MELISSA DASILVA, LICSW SHE/HER/HERS
FOUNDER / HYPNOTHERAPIST, LIFE COACH AND PODCASTER
Location: Providence
Owner of East Coast Mental Wellness, therapist, coach, author, and podcast host. She specializes in working with LGBTQ+ individuals and school systems.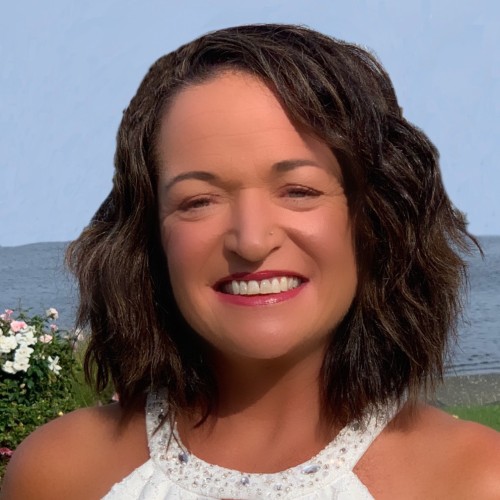 TRACY YOUNG, LICSW SHE/HER/HERS
C.O.O. / HEAD OF SCHOOL-BASED PROGRAM
Location: Ashaway and Providence Office
Tracy Young is a licensed clinical social worker with 27 years of experience in the mental health field, including school social work. Tracy's work with clients is rooted in the belief that the therapeutic relationship is the basis for change. Trust, honesty, humor, compassion, and mutual respect are all integral to her work with clients. Tracy's forte is working with children, adolescents, and adults struggling with depression, anxiety, loss, trauma, domestic violence, and life transitions. Tracy is also certified as a Pet Assisted Therapist and often works alongside her 1 ½-year-old Shih Tzu, Finbarr. Tracy has a passion for horses and soon hopes to include Equine therapy as a part of her therapeutic practice.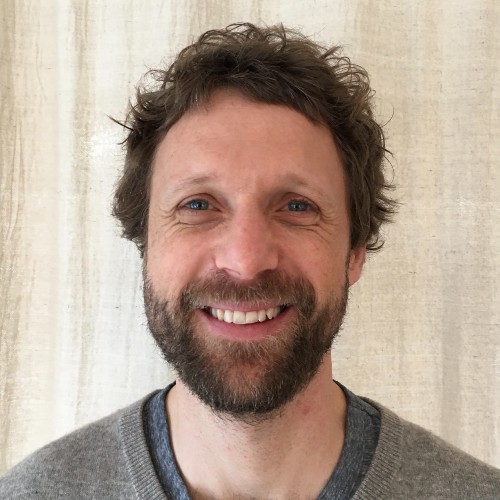 ADAM VOSE-O'NEAL, LICSW HE/HIM/HIS
Location:
Providence Office
I work with adolescents, young adults, and adults to help them address problems that are interfering with their lives and to reconnect them with their values, hopes, and dreams. I have particular expertise in substance abuse, addictions, depression, anxiety, life transitions, and
relationship challenges.
I primarily use Narrative Therapy to help clients separate from the problems dominating their lives and to support them in moving towards what they care most about in life. I believe that the best therapy is a collaborative process where the therapist and the client share in the investigation of the client's concerns and the potential solutions. I ask exploratory questions that lead clients toward insights and discoveries. Together we develop simple, achievable action plans. I integrate other approaches when appropriate including Motivational Interviewing, Cognitive Behavioral Therapy, Psycho-education, Dialectical Behavioral Therapy skills, and Mindfulness. I received my Master's in Social Work from Boston University. In addition to seeing clients at East Coast Mental Wellness, I work as a therapist at Butler Hospital. I completed clinical
internships at Rhode Island Hospital and in the counseling center at Providence College.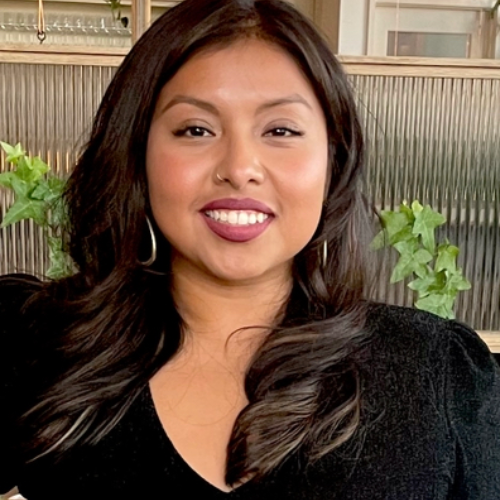 LUCRECIA RIZ, LCSW SHE/HER/HERS
Hello, I am a Licensed Clinical Social Worker in Rhode Island with years of professional work experience in the field. I have experience in helping clients with child/parenting issues, adolescents in congregate care settings & adult behavioral health risk assessments in a hospital setting. Currently, I work full time as a Social Work Care Manager in several health care practices across RI. I work with my clients to create an open and safe environment where thoughts and feelings can be shared without fear of judgment. Taking the first step to sign up for therapy can take courage and I am proud of you for getting started. Let's connect.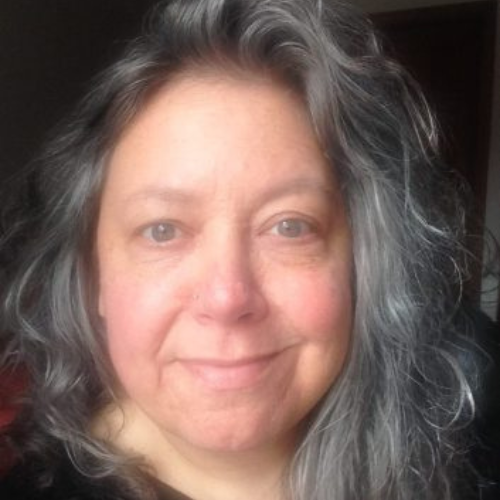 KHYM CARMICHAEL, M.A. SHE/HER/HERS
Location:
Providence
Hello and thank you for considering me for your counseling journey. I base my practice in choice theory, helping people remember that they have choices and options in their life. By taking care of ourselves first, we can be available for anything that comes our way. Life can be challenging, and with a little shift, we can turn challenges into opportunities.
I received my masters degree in Holistic Clinical Mental Health Counseling from Salve Regina University where I also earned a CAGS in Expressive and Creative Arts. I am pre-licensed and working towards licensure. As a lifelong musician, performer and music teacher, I have found great catharsis through expression and welcome the privilege of guiding others through processes that illuminate blocks in their life.
I have also worked as a rebirthing breathworker for almost ten years. Breathwork allows us to work with unseen trauma hidden in our body and learn to embrace the trauma as part of who we are. I believe each of has everything we need inside of us to be whole and I am here to help you love yourself once again, embrace your innocence, and live the life you want. So often we are told we need to be fixed, that we are broken. The reality is, we are who we are, and we don't need to be fixed. We need to be loved, by ourselves and those around us. We can then love more freely and completely.
I specialize in working with people who are ready to do the work to live the life they want. There may be pain, suffering, fear, anxiety, depression or grief that is burdening you. I can help you meet these qualities safely, with curiosity, and eventually with love. I welcome all ages, genders, ethnicities, and abilities. While I am not an expert in all fields, I am experienced in life. I teach music to children aged 5 to adults in their 80's and I can flow between them and their caregivers, strengthening the work being done by creating open lines of communication. Establishing core connection allows us to widen our support and continue creating the world in which we want to live. Thank you for your consideration. I hope to meet you soon.
MARY FITZGERALD, LMHC SHE/HER/HERS
Location:
Providence Office
Mary uses reality therapy, which focuses on the current moment to create a better future. She has been in practice for 17 years. She began her journey of counseling in 1993 with a certificate in Thanatology, (grief, death, and dying) working at a funeral home as the family service coordinator, and then went on for a BS in counseling and then for an MHC, masters level. She believes that a person can accomplish anything that they truly want to with help and confidence.
She loves helping people find joy in life no matter where they are starting from. The life coach aspect of counseling allows people to move forward fulfilling their dreams, which is very rewarding. Mary has experience in marriage counseling and addiction.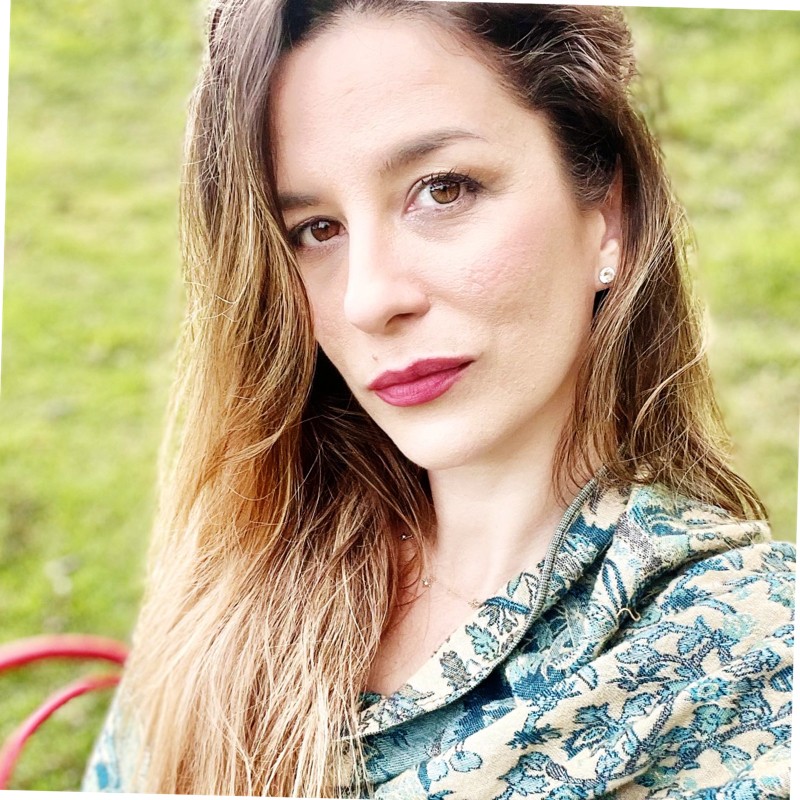 ADELLY CRESCIONI, LCSW SHE/HER/HERS
Accepting New Clients:
Yes
Adelly Antoinette Crescioni (she/her) Clinical Social Worker with bilingual skills (Spanish/English) with a holistic approach to the diverse factors that may affect her clients. She obtained her Master's degree from the Interamerican University of Puerto Rico and her BSW with a minor in Education. She also is certified in Mindfulness and in 500 hours in yoga practice. She has worked in private and public sectors with children, teenagers, adults, and the elderly populations. Also, she has experience working with groups, trauma survivors, and mothers with kids with special needs. She integrates Eastern and Western psychology and philosophy to help clients manage stress and anxiety. She combines diverse methods like art, poetry, dancing, music, Tibetan singing bowls, meditation, yoga, and mindful listening in her therapy. Adelly wants to assist clients in understanding their humanity and becoming actors and owners in their healing process, letting guilt and shame behind them and embracing hope.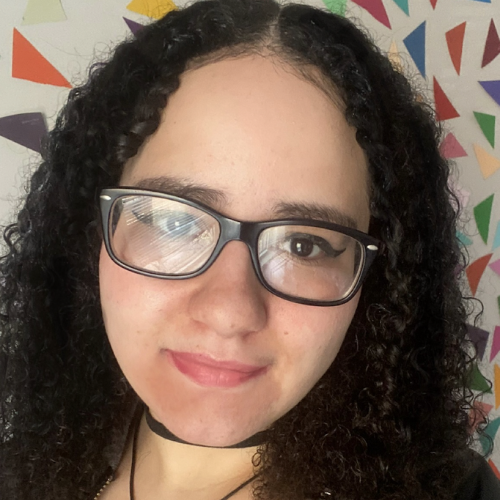 CRYSTAL TEJADA, LMCHA SHE/HER/HERS
Accepting New Clients:
 Yes
Crystal (she/her), is a Master graduate at Johnson & Wales University for Mental Health Counseling. She received her Bachelor of Arts in both Psychology and Sociology at Stony Brook University. She has previous experience working at Butler Hospital as an inpatient Activities Therapist and Mental Health Worker. Crystal has experience working with populations with a large range of diagnoses and issues including adults experiencing symptoms of anxiety, depression, trauma and self-esteem issues. Her interests include working with the LGBT+ community. Crystal's approach is non-judgemental and client-focused. She aims to create a safe, supportive and welcoming environment for each client. Her goal is to form a positive therapeutic relationship through good communication where clients can feel comfortable expressing what is on their mind.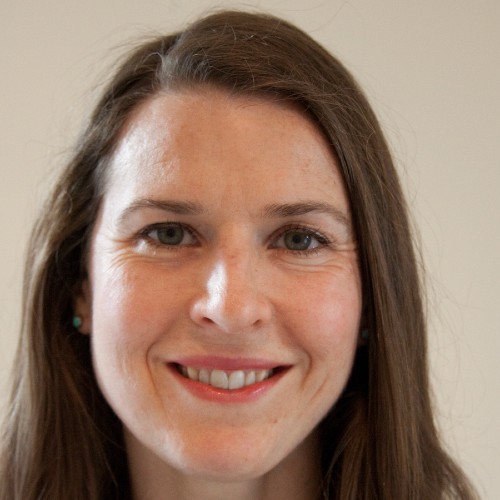 LILY VOSE-O'NEAL, LMHC SHE/HER/HERS
Location:
Providence Office
Approach to Therapy
I love being a therapist. I consider it a great privilege and honor to be invited into people's lives in times of struggle and vulnerability. When I work with clients my hope is that they will leave our sessions feeling respected, understood, validated, accepted, and with less distress and more hope. I use an integrated client-centered approach. I weave together Narrative Therapy, Emotion-Focused Therapy (EFT), Motivational Interviewing, Attachment Theory, Mindfulness, psychoeducation, and Cognitive Behavioral Therapy (CBT). I am an artist and I use my creative training to tailor the therapy experience to each client's unique needs, fluidly shifting focus between emotions, thoughts, and actions or behaviors. I see all feelings as purposeful, providing information about needs. I consider most problems to be attempts at solutions that are not yielding the intended results. I work from a strengths-based perspective looking to amplify and build on what clients are already doing that works and to uncover yet-to-be-accessed abilities and solutions. It is easy to become trapped in a story about ourselves and our lives that keeps us bound to our problems and our problem identity. I collaborate with clients to explore and develop narratives that can serve to move them towards the lives they desire.
I believe connection and belonging are fundamental, physiologically-based human needs. I like to help individuals, couples, and families build more connected lives. I work with young adults and adults. Clients in individual therapy are always invited to bring important people such as partners, parents, children, friends, roommates, or housemates into sessions either for support or to use the session to work on relationship repair.
I work with clients of all races, ethnicities, religions, socio-economic statuses, sexual orientations, gender identities, body sizes, and abilities. I work from a weight-neutral HAES® informed perspective. I take a stand against prejudice and the oppression of members of marginalized groups.
Education and Work Experience
I received a Master of Science in Mental Health Counseling from the University of Massachusetts-Boston. I also completed graduate coursework in Couples and Family Therapy and in Applied Behavior Analysis, as well as undergraduate coursework in child development. My clinical internship was at the eating disorder treatment center, Walden Behavioral Care, where I worked with adults and adolescents and their families. Clients struggled with eating disorders including Anorexia Nervosa, Bulimia Nervosa, and Binge Eating Disorder. Prior to that, I worked at Bradley Hospital with children with Autism Spectrum Disorder and their families. I am also trained as an Embodyoga® yoga teacher and can integrate guided relaxation, body awareness, and meditation into sessions to reduce stress, increase the ability to self-soothe, and strengthen the inner witness to help clients be less carried away by negative thoughts and mood states.
I have completed advanced trainings and workshops in Narrative Therapy, Motivational Interviewing, Emotion-Focused Therapy (EFT), Dialectical Behavioral Therapy (DBT), Eating Disorders (An Evolutionary Approach) with Dr. Shan Guisinger, and The Neurosychotherapist Institute's Core Principles of Neuroscience. I completed Embodyoga® 200 and 300 Hour Teacher Training programs at Yoga Center Amherst where I also taught yoga and was an assistant teacher trainer.
Issues and Concerns I work with:
Existential – Wrestling with issues about mortality, freedom, responsibility, injustice, or searches for meaning
Habit Change – Figuring out how to make small changes that lead to big improvements in quality of life
Transitions – Beginning college, a new career, parenthood, marriage, divorce, loss, children leaving home, retirement
Relationship Issues – Chronic conflict, living separate lives, loss of passion, persistent disagreements about money, in-laws, sex, work, parenting, exploring whether to stay together or separate, when divorcing how to have the best divorce possible
Grief & Loss – Loss of loved ones, relationships, pets, roles, identities, abilities
Complex Decisions – Examining the various ways a situation might unfold, the possible risks and rewards, forecasting what is most likely and what outcome you would be most comfortable with
Ambivalence About Change – Exploring options when you want to change and you don't want to change, or when someone else wants you to change and you don't want to change
Academic Issues – Study habits, procrastination, adjusting to the demands of college
Disordered Eating – chronic dieting, chronic body dissatisfaction, compulsive exercise, weight suppression, building resilience to weight stigma and prejudice directed towards larger-bodied people, unlearning internalized fatphobia, non-dieting and anti-diet approaches to wellness, recovering from negative impacts of diet culture
Eating Disorders – Addressed through a framework that synthesizes biological, social/cultural, and psychological factors: anorexia nervosa, bulimia nervosa, binge eating disorder, orthorexia
Effects of Injustice & Oppression – Working with how we are influenced by larger systems, depersonalizing internalized cultural stigma, contextualizing problems within the larger web of family, society, and culture
Shame & Self-criticism – Developing a more fair, kind, and supportive inner dialogue
Artists & Creative Professional Concerns – Resolving creative blocks, balancing your art with other needs, strategizing how to "make it work" financially, designing combinations of day jobs & creative work if needed
LBGTQ Concerns – Positive identity development, lack of acceptance of sexual orientation or gender identity from family and loved ones, building resilience to heterosexism, homophobia, and transphobia
Anxiety – Excessive worrying about events, activities, or situations that feels out of proportion and interferes with your everyday life, always picturing the worst occurring, muscle tension, feeling restless, on edge, or keyed up, feeling irritable, having difficulty concentrating or finding your mind going blank, fatiguing easily, restlessness, difficulty getting a good night of sleep
Depression – Experiencing a persistent low mood where you feel sad, empty or hopeless, loss of pleasure in things you used to enjoy, sleeping too much or too little, intense guilt or feelings of worthlessness, difficulty with fatigue and concentration, thoughts of death
To Clients with Eating Disorders
In my work with clients with eating disorders, I emphasize developing your support system and endeavor to help clients tolerate the distress that can be a part of the recovery process. My preference is always to work as part of your team of providers. I can also help you build your team. I believe eating disorders are biopsychosocial conditions with physiological underpinnings in human adaptations to survive famine. Having an eating disorder can be frightening, isolating, and produce tremendous shame. For some, it can be bewildering and frustrating to have your loved ones express concerns you don't share. Struggle with an eating disorder can leave people demoralized, confused, and afraid. I take a non-blaming non-shaming stance toward clients and families. I meet clients where they are and help them to make sense of the experience, to access support, to grieve what they have lost to the illness, and to chart a course back to wellness. Meal support and meal coaching can be incorporated into sessions.
I respect size diversity and support clients to nurture their health independent of weight or size, operating from a weight-neutral HAES® informed perspective. I help clients move toward listening to body cues to nourish their bodies with enjoyable foods and pleasurable movement when appropriate. For clients who are at a bodyweight lower than where their body would be most comfortable and safe, I support them in the renourishment process alongside their medical providers and dietician. I also work with clients to explore fears and obstacles to the recovery process.
Practicalities
Office Hours: Daytime, afternoon, and evening hours available.
Location: East Coast Mental Wellness' offices are handicapped accessible and located on the Eastside of Providence. We are on the third floor of the historic 1 Richmond Square building with beautiful views of the Seekonk River, Witherby Park, and the wooded Waterman Street Dog Park. Our offices are within walking distance of Brown and RISD.
Insurance & Fees: Fifty-minute sessions $120. Sliding scale available. Some insurances are taken. Receipts for out-of-network reimbursement through your insurance company provided upon request.
Contact: Please email at lily@eastcoastmentalwellness.com to schedule a brief telephone consultation to discuss your needs, ask further questions, and see if we would be a good fit.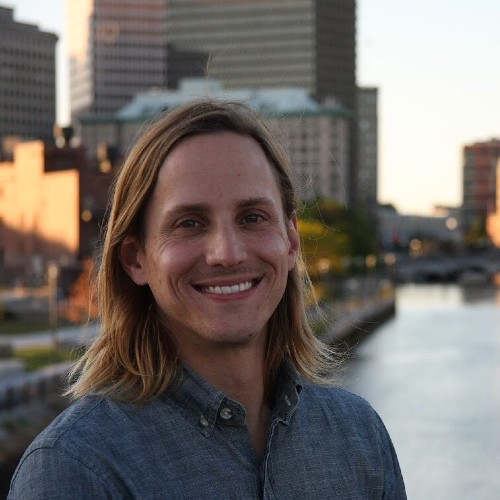 Tony Costagliola, LICSW He/Him/His
Location:
Providence Office
My treatment approach is a reflection of what I'd seek out in a therapist; someone whose methods are provocative and challenging, yet non-judgmental and practical. My therapeutic process promotes insightful thinking, problem-solving, and meaningful behavior change.
Therapy sessions focus on enhancing perceptive, self-regulation, and resiliency skills. My clinical approach involves the use of CBT, Solution-Focused Brief Therapy, Motivational Interviewing, and the wealth of wisdom I've accrued from clients themselves.
I specialize in work with adult and young adult struggles through anxiety, depression, family conflict, self-esteem issues, trauma, acceptance, and life-changing events.
In addition to seeing clients at ECMW, I work as a therapist at AIDS Care Ocean State with a focus on LGBTQ issues and chronic illness management. I completed my undergraduate work at Brown University and received a Master's in Social Work from Rhode Island College.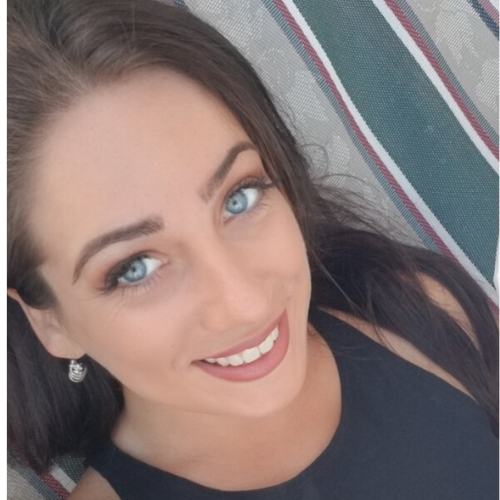 KATHERINE MCPHILLIPS, M.S. SHE/HER/HERS
Location:
Providence Office
Katherine earned her master's degree in Clinical Mental Health Counseling from Lesly University in Cambridge Massachusetts. She believes meeting a client where they are currently at is necessary to get them where they want to be. She focuses on treating the individual as a whole and utilizing a holistic approach when working with them. Katherine specializes in CBT, talk therapy, and creating a safe space environment that allows clients to explore different avenues of reflection. These reflections will be based upon their feelings, thoughts and any traumas faced that will allow the individual to grow into an evolved version of themselves. Katherine is bilingual and fluent in both English and Spanish and has worked with teenagers, young adults, and the LGBTQ community.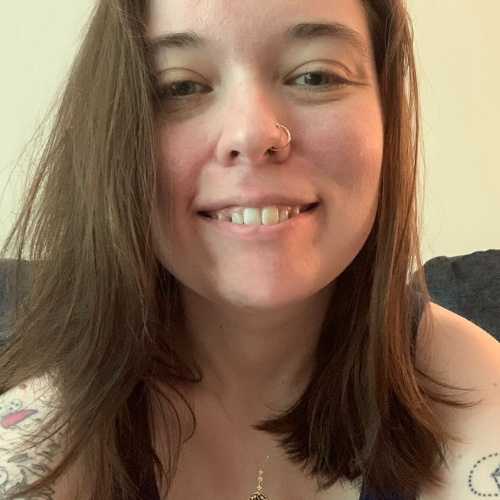 VALERIE SCHOMBURG, M.A. SHE/HER/THEY/THEM
Location:
Providence Office
My use of reality-based therapy helps clients find better ways to fulfill their needs with the goal of self-evaluation and confident decision making. I am a Masters level therapist and recent graduate of Southwestern College where I specialized in Art Therapy. While Art Therapy can be utilized in many different ways, it is never my goal to interpret your art for you. Art is a healing practice and only the creator can truly understand the creation.
I primarily work with adults and those in the LGBTQ+ community.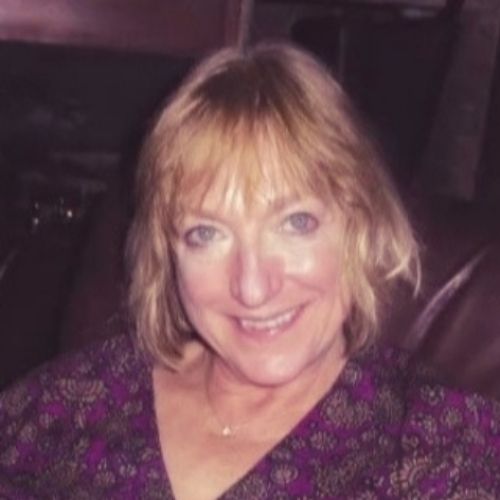 CATHY LINDBECK, APRN SHE/HER/HERS
Location:
Providence Office
I believe each person is unique. My style is interactive and nonjudgmental. I am very comfortable with prescribing medications. While I do offer appointments for medication only I prefer prescribing medications and counseling at the same time. I feel this offers more continuity of care for the client. I have also studied herbal medicines and feel very comfortable discussing alternative therapies. I have a personal interest in yoga and have become a certified yoga instructor. Another interest of mine has been meditation. I like to integrate these techniques into my work when it seems appropriate.
I have been prescribing medications since 1990 in a variety of settings. While I believe medications should be used when necessary I like to balance this by offering other alternatives if they seem appropriate. This may include CBT, herbal suggestions, meditation techniques, or various yoga breathwork. Each person is unique with different needs.
Having just one approach to treating and working with clients does not take into account the unique needs of each person. Everyone has their own story. Their individual strengths and weaknesses, success and failures. I see my role as helping the client understand accept this and even take joy in themselves.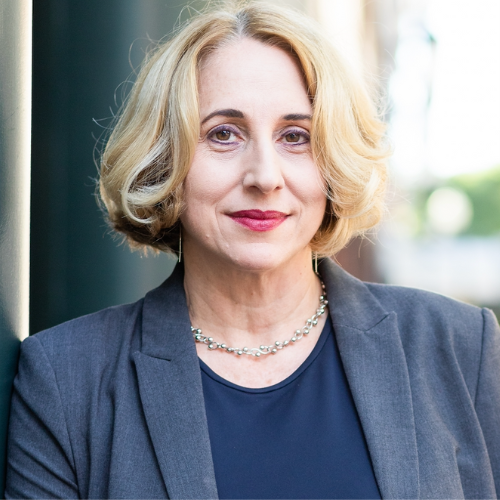 JAMIE SCURRY, MSW, LCSW, M.A. SHE/HER/HERS
Starting therapy can be hard. For many, it feels uncomfortable to talk with someone you never met. Will this person get me? Will I like them? Will they be able to understand my experiences? All valid questions and concerns. While I may not share all or any of a client's experiences or identities, I do understand that at times, and sometimes for long periods, life can be complex, overwhelming, stressful, and difficult. And I recognize that clients with intersecting identities face additional social, political, and economic challenges due to oppression and injustice. During these times, we are often unsure what to do or how to feel better.
I approach the work empathetically, respectfully, and with cultural humility, creating space to talk, figure out what is weighing heavy, process, and find solutions/strategies/relief. I support clients in gaining insight by building from their strengths and promoting self-discovery. I utilize trauma-informed approaches, CBT, mindfulness, psychoeducation, solution-focused, and narrative approaches, always treating clients as the expert in their lives.
I have over 30 years of leadership experience removing barriers and obstacles to education, improving systems, and building partnerships to help individuals, families, and communities thrive. I received my Masters of Social Work and Trauma Certificate from Simmons University. I also hold a Masters in American Cultural Studies from Brown University. As a career changer, I took an intentional and thoughtful approach to transitioning into clinical/therapeutic practice, using my knowledge and experience to support you in navigating life's challenges.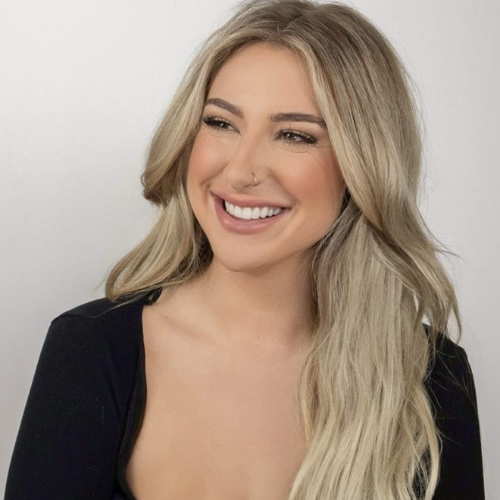 CATT SMILEY, M.A. SHE/HER/HERS
Office Location:
Telehealth Only
Catt (she/her pronouns) graduated from Salve Regina University with a Master's Degree in Clinical Rehabilitation and Mental Health Counseling and currently working towards licensure. She attended University of Rhode Island where she completed her undergraduate studies, double majoring in Psychology and Human Development & Family Studies.
Catt has experience working with a wide range of individuals and is currently serving the young adult and adult population. Catt strives to create an environment of safety, acceptance, validation, humor, and empathic understanding. She loves walking alongside clients, working to unearth innate coping strategies and collaboratively develop new ways of seeing themselves, the world, and their place within it. Catt uses holistic methods in her practice and believes it is necessary to integrate mental, physical, spiritual, and emotional forms of well-being to help clients develop a deeper understanding of themselves on all of these levels.
.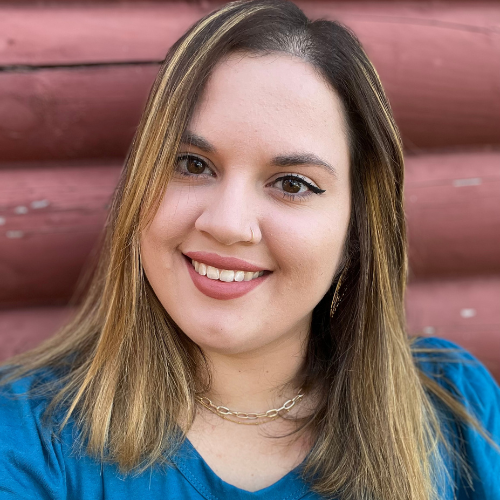 YOLIANN SANTIAGO MSW, LCSW SHE/HER/HERS
Yoliann Santiago (she/her) is a bilingual Spanish-English Clinical Social Worker Licensed in 
Rhode Island and in Puerto Rico. She received her Master's degree in Clinical Social Work from 
Ana G. Méndez University. Her experiences include: working with children, young adults, 
women, domestic violence survivors, veterans and clinical settings, as well as support 
groups. She has a passion to provide clients with a space that is safe, supportive and non-
judgmental where they can discuss, explore, learn and assess their needs, emotions, 
challenges, experiences, and goals. Yoliann wants to assist and create individualized treatment 
strategies that help her clients in their healing journey to find their strengths and empower 
them. She helps her clients with a variety of life challenges including: stress, symptoms of 
anxiety, depression, low self-esteem, and adjustments to life changes by utilizing Cognitive 
Behavioral Therapy, Mindfulness based stress reduction, solution focused approaches and 
psychoeducation.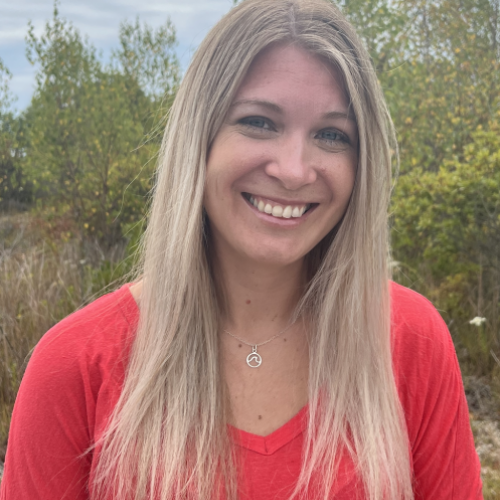 CHERYL MURRAY, LCSW SHE/HER/HERS
I received my Masters of Social Work from Edinboro University in Pennsylvania in August 2016. Through out my career in social work I have worked with people from age 3 to 98 years old, facing various stressors, obstacles, and illnesses in their life including: family issues, poverty, life transitions, substance use disorder, depression, anxiety, bipolar disorder, borderline personality disorder, trauma, chronic illness, school issues, schizophrenia, and PTSD. No matter what a person is facing in their lives, I believe it is important to recognize each person I work with comes with their own individual life experience and strengths.  I like to work together with my clients developing individualized care using different therapeutic models including CBT, DBT, ACT, Motivational interviewing, mindfulness, and solution focused therapy based on their strengths, needs, and evidence based practice.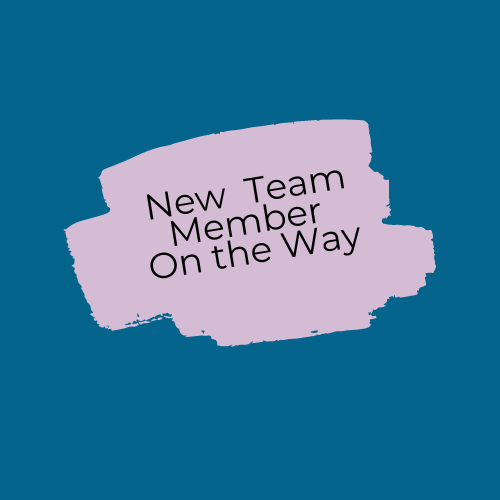 Jessica Mowry, LICSW SHE/HER/HERS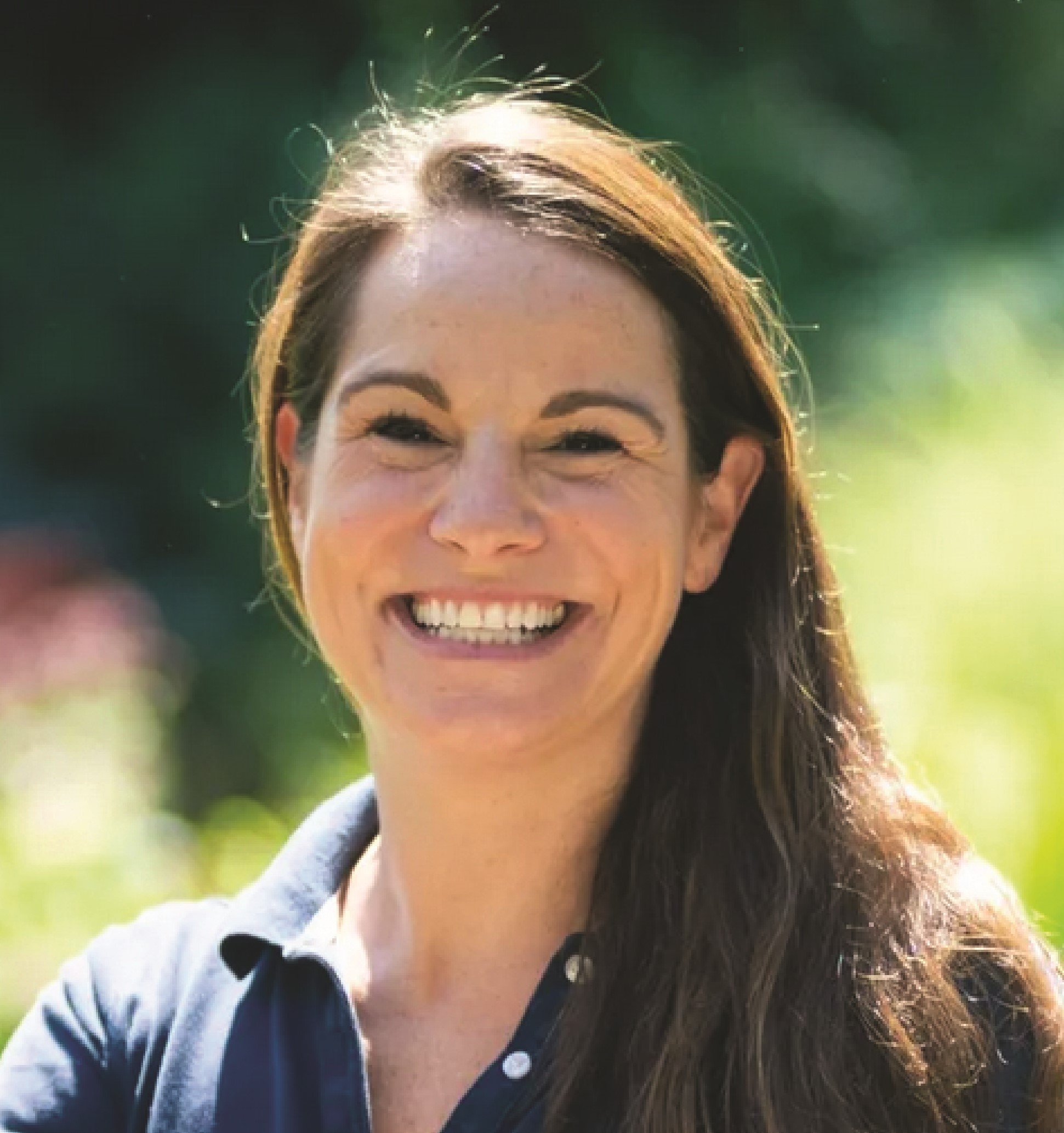 LISA SLAWSBY, LCSW SHE/HER/HERS
Meet Lisa Slawsby, a passionate and intuitive mental health therapist and volunteer. She has dedicated her work to children and families in crisis, having graduated from the Clinical Mental Health and Counseling Master's Program at William James College. Outside of work, she finds joy in animals—as a beekeeper and horseback rider, she cherishes her relationships with four-legged friends. An avid runner, Lisa loves pushing boundaries and has completed both the Amsterdam and Detroit marathon! Through her empathic nature and unwavering commitment to helping others, Lisa is an inspiring force of kindness in the world.
East Coast Mental Wellness values the education of others and accepts master-level interns in our offices to further their knowledge and training. We provide the opportunity for students to gain clinical and administrative experience in the mental health field. Our interns are supervised by experienced clinicians in our agency.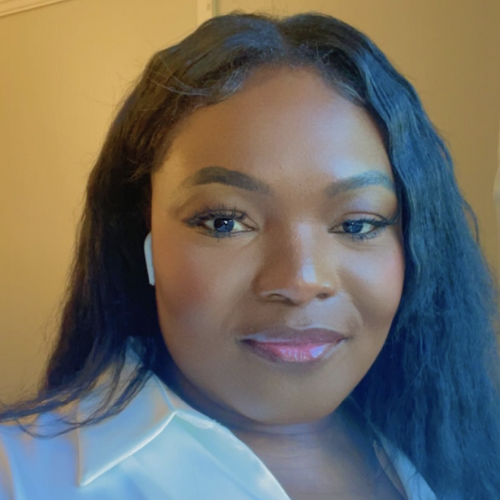 JATU KORVILI SHE/HER/HERS
Jatu (she/her), is an intern who is currently studying Social Work at Boston University. She received her Bachelor of Arts in Psychology at Rhode Island College.
She has spent the past eleven years working within the child welfare system. Of the past 6 years, she has dedicated herself to working with foster and pre-adoptive families and children. She also has experience stabilizing families, working with community care alliance, provide support and advocacy for at-risk youth with the Key Program, and ABA services with the Groden Network. She recently completed an internship working with emergency services within a psychiatric Department. She uses an integrated client-centered approach that includes motivational intervention, cognitive behavioral therapy, and structural family therapy. She aims to create a safe and positive environment that will foster a therapeutic relationship with each client.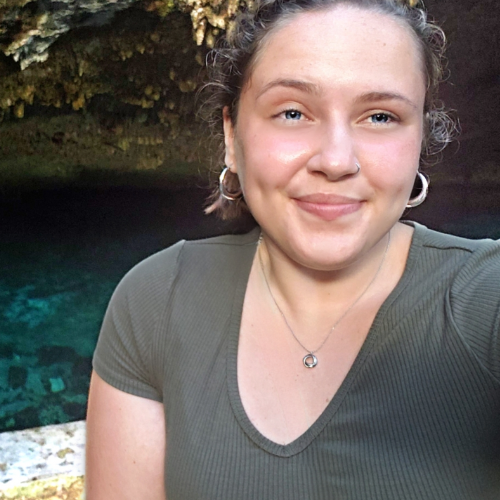 HANNAH HALLET SHE/HER/HERS
Accepting Clients:
Yes
Hannah (she/her) is an intern currently pursuing her Master's degree in Social Work at Boston University. She received her Bachelor's in Psychology with a focus in Neuroscience at the University of Massachusetts Amherst. From her experience working in mental health research with Veterans at the Center for Neurorestoration & Neurotechnology at the Providence VA, Hannah has developed a strong understanding of anxiety, depression, self-esteem issues and PTSD. She is also a registered yoga teacher and is interested in the integration of mind-body wellness in therapy.
Hannah believes that everyone has a story to tell and is dedicated to providing a safe and supportive environment for clients to share their experiences. She views clients as experts of their own lives and works collaboratively with them to navigate the challenges they face with more ease and happiness. Hannah is dedicated to providing the support and guidance needed for clients to reach their full potential and live the life they desire. She is interested in incorporating mindfulness practices like art and yoga in the therapeutic process when appropriate, to help clients discover their calm within the chaos. If you are interested in growth and making positive changes in your life, Hannah is here to meet you where you are and empower you to be your most authentic self along your healing journey.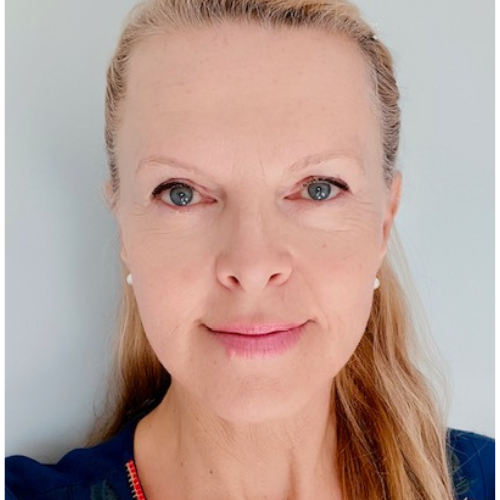 EDIT MELLO SHE/HER/HERS
I am an intern completing my final year of graduate studies at Salve Regina University for a Master's degree in Holistic Clinical Mental Health Counseling. I spent the last 3 decades of my professional and private life facilitating healing on many different levels. I have been exposed to a wealth of wisdom while working as a registered nurse, a yoga teacher (studio owner), and a Vipassana meditation teacher in the past 30 years. I am a lifetime student who honors both the Western medical healing and all holistic Eastern healing modalities. I chose to become a counselor in my late 50's because I have grown to realize that I feel immense joy when I can help someone on their healing journey. You probably noticed that Life is never easy, and maybe you need help figuring things out or simply just breathing in the middle of a storm. I deeply understand that we all have a need for love, connection, respect, and inclusion, and I will honor your need for space and time for processing. No matter why you are here reading this, I am very proud of you for deciding to ask for help. I sincerely congratulate you for that. It takes courage, openness, and honesty to reach out to others for help.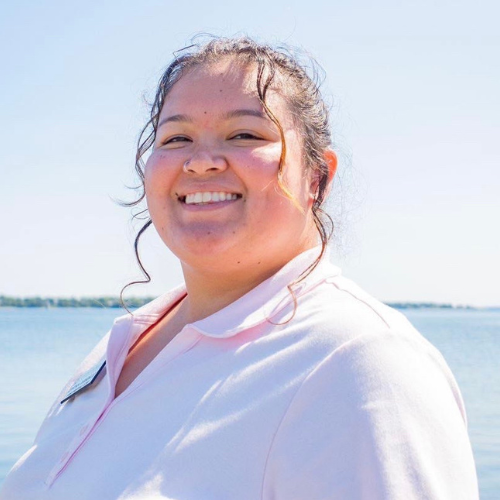 CYNTHIA CARABALLO SHE/HER/HERS
Accepting New Clients: Yes
My name is Cynthia (she/her) and I am currently a student at Johnson & Wales University pursuing my Masters in Clinical Mental Health Counseling, with a concentration in Addiction Counseling. I served as a volunteer firefighter/EMT for 4 years back home in Manchester, Connecticut where I grew up. I received my Bachelor of Science in Public Safety Administration at Charter Oak State College before moving on to graduate school. I believe in creating a safe
environment for those who may be going through rough patches in their life and respect and applaud them for their decision and bravery to come to therapy during a vulnerable time. My goal is to help you become the best version of yourself and continue down a path of happiness and fulfillment. I also want to help you rewrite your story and make it a version where you are front and center and viewing yourself as who you want to be.
Book Your First Appointment
Book a free 15-minute call with one of our therapists. During the call, you will have the opportunity to get a sense of your therapist's personality and the techniques they use before deciding if you want to schedule your initial session with them.
Providence Location
1 Richmond Square, Suite 333W
Providence, RI 02906
(GPS: 331 Waterman St)
*with free parking
Hope Valley Location
1146 Main st
Richmond, RI 02898
Office photography by Drty Glitter



Immediate Help
If you are experiencing suicidal thoughts, call 911 or the National Suicide Prevention Lifeline at 1-800-273-8255, a free 24-hour hotline available to anyone in suicidal crisis or emotional distress. You will be routed to the nearest city crisis center.